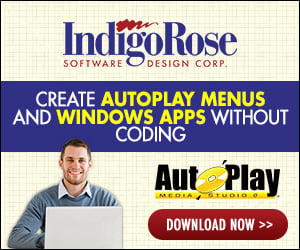 Hi guys, haven't been around in a while, been tipping away trying to get far too much done, and I have come up against a proverbial brick wall!
I have been able to add a text file with personal details and various parts of the CD call specific lines for name and address stuff and place them in the appropriate pages and so forth. I am trying to do the same with an image, be it someone's mugshot or company logo. I have tried (I thought sucessfully) to insert it into a MediaPlayer object, but it depends of the version.... My next thought is that flash objects can import html style stuff, and I was wondering if I could include a flash window (taking up about 1/4 - 1/3 of the screen and have it call the image from the distribution folder. Basically what I want to do is build a fully working promotional CD and not have to change the image all the time and rebuild the program. I want to have the basic finished product and burn the application and folders and be able to just add a text file and image to change what I need.....
Any suggestions? Any flash afficionados out there can shed some light on my predicament?
Thanking you in advance....
Stephen
PS: Go on, admit it, you missed my constant questions!