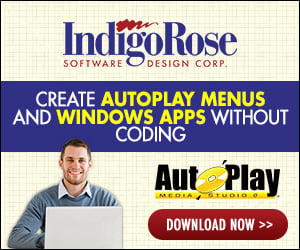 I am trying to produce a project for a client that provides a link to an existing Authorware executable on the same CD-ROM that I am deploying the AMS files on. It works fine as a file.execute command.

Now, this is where things get complicated. I do not author the Authorware project - that's another company's baby. Periodically, new releases of this project will be made available. So, how do I program into the AMS project a button that a user can click which will check for an update to this third-party software? Remember that because this will run from a CD-ROM, I need to find a way to download the new version to a user's hard drive, and then to have AMS reference this new version on the local hard drive instead of the one that gets distributed with the CD.

I have no idea. Any suggestions greatly appreciated!