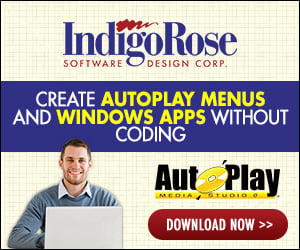 Ok, Firstly I would like to apologise sincerely for the pun title to this thread. It was very naughty of me, and I promise that once you solves my query I will go and stand in the corner.

With that out of the way, I'm experiencing a little trouble with the audio part of Autoplay (hence the thread title). I essentially want an introductory sound to play when my menu first loads up, much like the welcome sound for windows.

At the moment, I'm putting the command to play this .wav in the OnInitialise section of the frontpage setup. It plays fine, but, if I track the mouse over anything that produces a sound before this welcome wave has finished playing, it cuts dead and plays the new sound. This just looks, or, more properly sounds, unprofessional.
The only alteration to sound playing I can see is the Sychronise checkbox, but if I have that selected, the sound file plays before the menu appears. Effectively, it seems to freeze everything whilst the .wav runs, then loads the menu afterwards. This also looks shoddy and realy not acceptable.

So, my query is, is it possible to have this welcome sound, or any sound for that matter, play alongside a seperate .wav, such that my user can put in the CD, the menu appears with the welcome wave file, but even before it has finished, the user can start (with full sound if applicable) navigating the buttons?