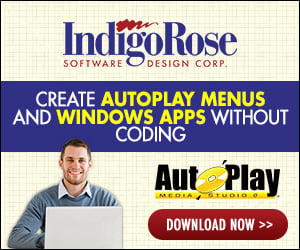 Hi, everyone.

I came up with the idea of having a button that displays a new menu, or a submenu, when you click it...but I do not know if this is possible.

I don't want to inundate users with too many menus. However, what I'd like to do, if possible, is to have one button that displays a new menu of freeware, one button that displays a list of Power Point slide shows, one button that displays a list of PDF files, etc.

If there is a way to display new menus via a button/mouse click, I'd also like a button on each menu that returns to the MAIN menu.

Now...if such an idea (multiple menus) is not possible--or practical--then my alternative idea is to put clickable links in the text box on the right hand side of the menu.

I'd create the text via On Mouse Over/Text Object-Set Text, which I believe would display the clickable links. The problem I foresee with this, though, is that I'd have to duplicate the text for the On Mouse Leave option, so the text will remain there after the mouse leaves the button.

Yeah, I know...probably too cumbersome for my own good, but at least I'm trying to be creative.

Anyway, what's the best route to take for this idea? Thank you for your assistance. Jack D.