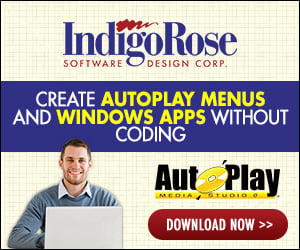 I'm having a problem I just can't figure out. It's either a bug of some sort or I've completely misunderstood the hide object command (which is much more likely). I'm hoping someone can enlighten me as to what's going on.

Here's what I want to happen, what I've done, and what's happening:

I've got a page that has a flash object on it. I want that object to have the file preloaded on it (which as far as I understand makes it start playing faster when activated. RIght?) and remain hidden until the user clicks a button on my APM page at which point it will appear and start to play.

So I've set the page's On Initialize properties to first hide the object and then load the file.
Next I set the button to show the object and then play it.

It sounds like it should work to me, but when I preview the page, and click on what should be the play button, I get an error message that says the object was not found on the page. If I disable Hide object on initialize command the flash plays fine, but I would like to be able to keep the object hidden till i want it to appear.

Could someone please let me know where I've gone wrong. I can post my actual scripts if it helps, but it's just straight actions.

Thanks.