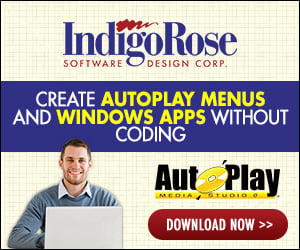 This community is quite cool end so much helpfull for myself ...
Tanks to the admins, worm-king of dll`s (thanx for your sound.dll!!!), scriptfreaks that helps to any problem...
So i thougt to myself what could i do for this community...im not a programmer an every script is a "new lession to learn"
But i am in touch with photography, screendesign, artwork ...
So here`s my part for you (if you need)
Link to psd-files
(7,67 mb)
I`ve made some screendesign for you with Adobe Photoshop 7.0...
------------------>>>
Background_1.psd:
- 1 A background that can be simple change the color. (All other effects are also usetable... just play with it an see)
- 1 Glasbutton example are in this psdfile too.
Background_2.psd:
- 1 Variation of this background to show the way it goes...
- 1 Other button example
- 1 Polariodframe
- 1 Mediaplayer perspective frame to give an example video or mousevereffects (Note! This frame is not my artwork so there is no right to use it in commercial case! But it was a free gift to a Mediaplayer community to use it.) This is only an example!
interface_autoplay.psd:
- This is an example for a videopresentation. Buttons, rusty effects and so on are all adjustable.
----------------->>>
All three files can be used for commercial and non commercial projects as you need.
have fun with it
..to be continued
Sneeze