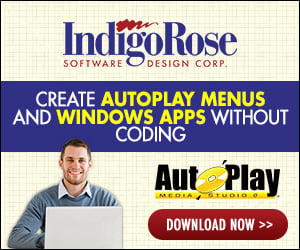 I have been reading a number of posts about problems with video, and which player to run it...so on and so on. I have been using this technique for some time and it works flawlessly.
Go here and download smacker and bink - <a href="http://www.smacker.com/">
http://www.smacker.com
</a> This will convert your video into a self executing .exe file. No more player hassles no more nothing! It is completely self contained and is better quality than MPEG2 (DVD)!!! And it takes little horsepower to run it. You have complete freedon on the config of the movie (like fullscreen or not) and everything. This is the standard format in the games industry. And if any of you download trailers for games every now and then, you will find they are exes. For example Descent Freespace 2 had a 40 meg fullscreen movie trailer before it came out. It was in bink format. It is the best and its FREE!! Let me know what you think.