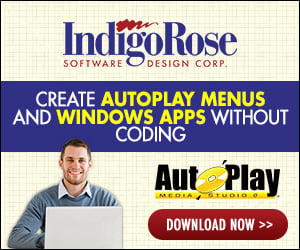 INFO: Distributing Fonts with an Application
Document ID: IR04002
---
The information in this article applies to:
AutoPlay Menu Studio 3.0
AutoPlay Media Studio 4.0
---
SUMMARY
This article describes how to properly install fonts used by an AutoPlay Media Studio application with an install program.
DISCUSSION
It is common to use an installation creation program such as Setup Factory 6.0 to create an install routine for your AutoPlay Media Studio application. However, it is important to know how to properly install fonts when doing so.
When you generate an AutoPlay Media Studio application, a DATA subfolder is created in your Distribution folder. In this folder can be TrueType font files that are needed by your application. You can identify these files because they have the file extension ".ttf". These fonts are registered temporarily on the end user's system while your application is running and then unregistered when it closes down.
A problem can occur when you add these files to an installation generation program such as Setup Factory 6.0. The problem occurs because the installer program may be configured to automatically recognize these files as TrueType fonts and will set them up to be installed to the user's Fonts folder and permanently registered on their system. However, doing this can cause the user's fonts to become corrupted.
Instead, make sure that you set these TrueType font files' destination folder to be the DATA subfolder of your application folder and turn off font registration.
MORE INFORMATION
Read the topic
Important Information About Fonts
in AutoPlay Media Studio's online help.
KEYWORDS: install, fonts, AutoPlay application
---
Last reviewed: October 3, 2002
Copyright © 2002
Indigo Rose Corporation
. All rights reserved.