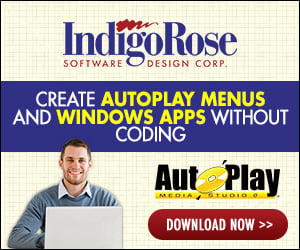 INFO: Using Non-TrueType Fonts
Document ID: IR04024
---
The information in this article applies to:
AutoPlay Media Studio 4.0
---
SUMMARY
This article provides information on using non-TrueType fonts in AutoPlay Media Studio 4.0.
DISCUSSION
AutoPlay Media Studio 4.0 only supports TrueType fonts, all other fonts are not supported. TrueType Fonts generally have the .TTF file extension.
Many foreign language fonts use TrueType collections (*.TTC), which are actually a collection of TrueType fonts that need to be delivered together and that share many common glyphs.
If you wanted to use a TrueType collection in AutoPlay Media Studio 4.0 you should use the BREAKTTC.EXE program that comes with the Microsoft TrueType font SDK to break out the individual fonts. This will "extract" all of the TTF fonts from the TTC file.
Once you have extracted the TTF files from the TTC file you will be able to use them properly in AutoPlay Media Studio 4.0.
If you want to use a non-TrueType font in AutoPlay but do not wish to convert the font into a TTF file or perform any modification on the file itself, the best solution is to use an Image object. Use a paint or graphics program that supports using text and fonts to create images of the text and then use them in AutoPlay Media Studio 4.0 as Image objects.
KEYWORDS: AutoPlay Media Studio 4.0, Fonts, TrueType Fonts, TrueType Collections
---
Last reviewed: October 21, 2002
Copyright © 2002
Indigo Rose Corporation
. All rights reserved.