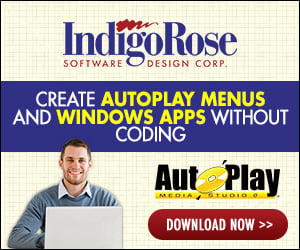 Is Autoplay 5.0 Pro, MS-Vista compatible or is it time to bite the bullet and upgrade to 6.0?
Just did a sanity check to see how my front-end installer (
see details here
) (that is working in XP pro sp2 fine.)) will function in the MS-Vista (RC-1) operating system and not to my suprise it failed to fully function.
The installer came up with but only after selecting to "Allow" in the "Non recognized application" dialogue. Then when I tried to use any of the buttons used to launch the installation setup.exe files for my applications and it generated an error "The Operating system denied access to the specific file." Yet when I go to the specific applications folder and run it's setup.exe the instillation will run fine.
When I close the front end launcher it too caused an additional problem to show its head. The Program Compatibility Assistant was griping "This program might not have installed correctly" message. This is not related to the Operating system denied access to the specific file issue as I re-tested it by only opening the launcher and then closing it.
Any insight or help is appreciated.