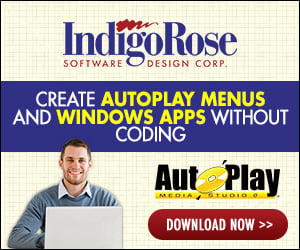 I just created an autoplay menu on a CD which works on some computers and not on others. I first created it in Autoplay 4, but just recently upgraded to version 5 pro and redesigned the menu from scratch, and get the same problem.

When the menu tries to load, the computer pops up a dialog with the message "General Extraction Error at Location IMP1"

This happens on some computers running XP, and others running windows ME, and I can't find anything common about them that I can use to diagnose the problem with. It runs fine on other computers sitting in the same network.

I even tried to design a simple menu with no graphics and only simple text objects as buttons and it still gets the error.

Any clues?

I noticed a couple of other people have complained about this error in this forum but there was never any answers posted.

Please help!