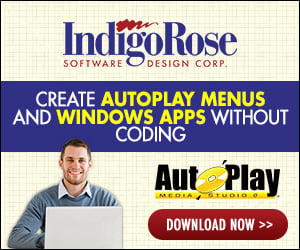 Hey all! I like the support base of these forums, which is why I'm hoping I can get a good answer to this pretty quick. I'm building a video-launcher project that is basically a homebrew DVD menu in style, meaning there are labelled thumbnails that, when clicked, will launch a particular sequence. Multiple pages, forward/back buttons, etc. all work fine.

My question now is, can AMS be configured to "jump" between thumbnails in response to arrow keys on a keyboard or, preferably, a remote control? I'd like to have a mouseover-type event that just highlights which button the cursor is over when it's over it, but I don't want the user to be dependent on a mouse to navigate; I want them to be able to just click left, right, up, down, and then hit another button to trigger "enter" when they're at the right thumbnail. Basically what you get with a DVD in a standalone player.

How does one set this up?

Thanks!