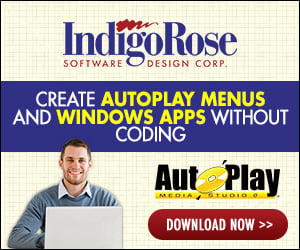 Hello,

I am using AMS to create video presentation cd's that will also play in a stand alone DVD player as a Video CD or Super Video CD. I have had great success with this in AMS 4.0, but AMS 5.0 doesn't seem to work the same.

A compliant Video CD uses a mpeg1 video file with a *.DAT extension. With AMS 4.0 I could simply type in the path of the video file (%SrcDir%\MPEGAV\AVSEQ01.DAT), it would find the file, recognise it as an mpeg file and play it.

AMS 5.0 wants a valid video file extension in order to even see it, and you can't even type in a path, you must browse.

If anyone has a work around for this I would apprieciate it.

Thanks.