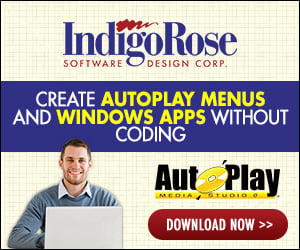 OK, I could be missing something here, but I've been playing with the crypto plug-in and here's my observation so far.

When you encrypt with Blowfish (for example) this is merely copying the file to the different location (original file is still there in the user's temp folder, so wouldn't they still be able to get at it??).

So then I figured I would delete the original after encrypting/moving, but this is not working. Even though I have the encryption taking place "before" the delete action, I'm getting "Invalid Source". Here's the code (clipped), this is all on Startup -

Crypto.BlowfishEncrypt("AutoPlay\\Docs\\myfile.exe ", _SourceDrive.."\\encrypted.exe", "trustno1withthispassword");

--more stuff here

File.Delete("AutoPlay\\Docs\\myfile.exe", true, false, true, nil);

Is it just happening too fast or is there something else wrong? If I remove the "File.Delete..." action, it works good, but it leaves the original unencrypted file in the docs folder.