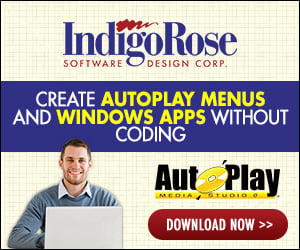 AutoPlay Media Studio 5.0 (version 5.0.0.4) is now available. Update through the product in the usual (Help > Check for Update) or visit
http://support.indigorose.com
to download the patch manually.
Please see the readme files for a list of changes:
AMS50 Professional Readme
AMS50 Standard Readme
One thing that was not mentioned in the Readme file is that the Professional Edition (and Suite) now has over 700 new images in the Gallery. The patch will install the new files to the Gallery for you. Just a gift from us to you... enjoy!