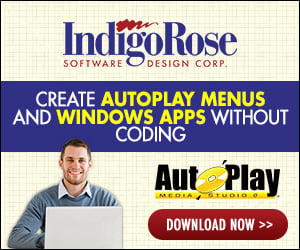 Playing Background Music
Document ID: IR10030
---
The information in this article applies to:
AutoPlay Media Studio 5.0 Standard Edition
AutoPlay Media Studio 5.0 Professional Edition
---
SUMMARY
This article describes how to play background music in your application.
DISCUSSION
Playing soft music in the background of your application can serve to set the mood desired for your application.

As an example, we will load background.ogg into the background audio channel of our project:

Insert the following code into the On Show event of the first page in the project:

--loads background.ogg into the background channel, automatically plays, and loops
Audio.Load(CHANNEL_BACKGROUND, "AutoPlay\\Audio\\background.ogg", true, true);

An alternative way to add background music to your application is by using the Background Music tab on the Audio Settings dialog. To access this dialog:
Choose Project > Audio Settings.


Click the Add button.


Select your audio file.


Click OK.
Repeat steps 2 and 3 before clicking OK to add more than one audio file.
MORE INFORMATION
For more information please see the following topics in the AutoPlay Media Studio 5.0 help file:
Program Reference | Actions | Audio | Audio.Load
KEYWORDS: AutoPlay Media Studio 5.0, Load, Audio, Sound, Play, Background, Music, OGG
---
Last reviewed: October 6, 2003
Copyright © 2003
Indigo Rose Corporation
. All rights reserved.