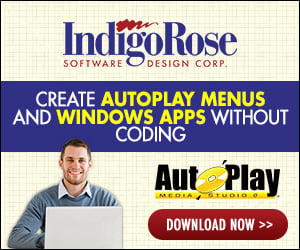 Playing a Macromedia Flash Movie
Document ID: IR10035
---
The information in this article applies to:
AutoPlay Media Studio 5.0 Standard Edition
AutoPlay Media Studio 5.0 Professional Edition
---
SUMMARY
This article describes how to play a Macromedia Flash video.
DISCUSSION
AutoPlay Media Studio includes a built in object to include Flash files in your application.

To accomplish this:
Choose Insert > Flash from the menu.


Select your Flash movie.


Click OK.
KEYWORDS: AutoPlay Media Studio 5.0, Load, Video, Macromedia, Flash
---
Last reviewed: September 26, 2003
Copyright © 2003
Indigo Rose Corporation
. All rights reserved.