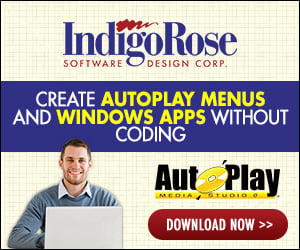 Keeping My Application 'Always On Top'
Document ID: IR10054
---
The information in this article applies to:
AutoPlay Media Studio 5.0 Standard Edition
AutoPlay Media Studio 5.0 Professional Edition
---
SUMMARY
This article describes how to set your application to be 'always on top'.
DISCUSSION
Keep my Application Always on Top
Autoplay Media Studio has a built in option to make your application Always On Top on the user's system. To accomplish this, choose the option in the Window Settings box:
Choose Project > Window Settings from the menu.


Enable the Always On Top option.


Click OK.
KEYWORDS: AutoPlay Media Studio 5.0, Window, Always On Top
---
Last reviewed: September 26, 2003
Copyright © 2003
Indigo Rose Corporation
. All rights reserved.