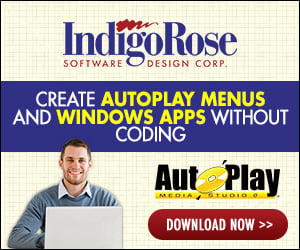 Hiding the Title Bar
Document ID: IR10057
---
The information in this article applies to:
AutoPlay Media Studio 5.0 Standard Edition
AutoPlay Media Studio 5.0 Professional Edition
---
SUMMARY
This article describes how to create an application with no title bar.
DISCUSSION
To hide the title bar of the AutoPlay application:
Choose Project > Window Settings from the menu.
Change the style of the window to Flat.
Click OK.
KEYWORDS: AutoPlay Media Studio 5.0, Runtime, Title, Bar, Border
---
Last reviewed: October 1, 2003
Copyright © 2003
Indigo Rose Corporation
. All rights reserved.