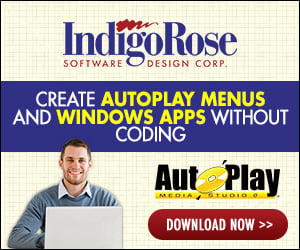 Embedding a Web Browser Window
Document ID: IR10064
---
The information in this article applies to:
AutoPlay Media Studio 5.0 Professional Edition
---
SUMMARY
This article describes how to embed a web browser window in your application.
DISCUSSION
AutoPlay Media Studio 5.0 includes a web object to display a website within your application. To add a website to your project:
Choose Insert > Web.
In the properties inspector, enter the desired web address in the URL setting.
KEYWORDS: AutoPlay Media Studio 5.0, Object, Web, Browser
---
Last reviewed: October 1, 2003
Copyright © 2003
Indigo Rose Corporation
. All rights reserved.