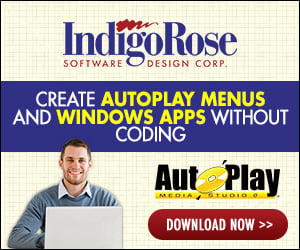 Checking For Internet Explorer
Document ID: IR10089
---
The information in this article applies to:
AutoPlay Media Studio 5.0 Professional Edition
---
SUMMARY
This article describes how to check for Internet Explorer on the user's system.
DISCUSSION
AutoPlay Media Studio has an option to check the user's system for various dependencies at runtime, and optionally can require that the dependencies exist before the program can continue. To check for Internet Explorer:
Choose Project > Dependencies from the menu.


Select the dependencies that your project requires (in this case Internet Explorer).


Click OK.
KEYWORDS: AutoPlay Media Studio 5.0, Project Dependencies, Detect, Internet Explorer, Microsoft
---
Last reviewed: October 3, 2003
Copyright © 2003
Indigo Rose Corporation
. All rights reserved.