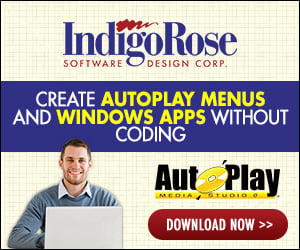 Changing the Page Size
Document ID: IR10091
---
The information in this article applies to:
AutoPlay Media Studio 5.0 Standard Edition
AutoPlay Media Studio 5.0 Professional Edition
---
SUMMARY
This article describes how to change the dimensions of your project.
DISCUSSION
In AutoPlay Media Studio 5.0, the project size defaults to 630 pixels wide by 425 pixels high. If your project requires different dimensions, change the window size in the Window Settings box:
Choose Project > Window Settings from the menu.


Change the width and height to your desired window size, and click OK.
KEYWORDS: AutoPlay Media Studio 5.0, Window, Size, Pixel, Dimensions
---
Last reviewed: October 3, 2003
Copyright © 2003
Indigo Rose Corporation
. All rights reserved.