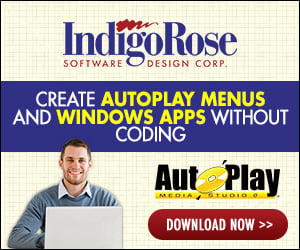 Introduction
This sample project illustrates how to create a radio button type selection in AutoPlay Media Studio 5.0 Professional. This is accomplished by manipulating the states of button objects and label objects when each button is clicked.
Features used in this sample include:
Button objects
Label objects
Button actions
Label actions
Learning More...
Please refer to the command reference for full information on the available actions and how to get the most out of them.
This sample project is for use with AutoPlay Media Studio 5.0 Professional Edition. The Standard Edition does not support setting the disabled state of a label object.