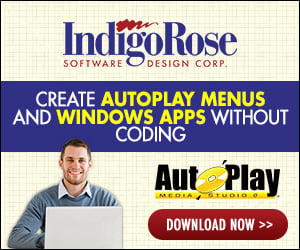 This example shows the power of AutoPlay Media Studio with a well known recursive-function (calculating a fibonacci sequence).
'Plop' the code below into any event on your project, and watch it fly! (Just don't use a number too high).
Code:
function fibonacci (nNumber)
	if nNumber <= 2 then
		return 1;
	else
		return fibonacci(nNumber-1) + fibonacci(nNumber-2);
	end
end


input_number = String.ToNumber(Dialog.Input("Fibonacci Input", "Please enter the fibonacci number you want", "", MB_ICONQUESTION));


Dialog.Message("", fibonacci(input_number));
This is just a simple example, but with recursion in the mix, the possibilities for new and exciting projects just increased exponentially!