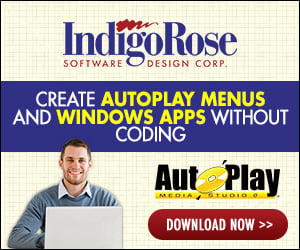 Working on the final stages of my client specific "power-point" slideshow to be delivered from an Autoplay .exe stored on my laptop and projected on screen.
My first slide contains a Windows Media file and the second slide contains a Flash file. Well, my projector freaks out with the two media types and delays in the projection of each slide as it seems to want to register the media type. I get the white Dell screen as it seems to want to switch to a different type of connection.
This bums me out. I will swap the .SWF file out for a static slide but WMV is critical. (It is the clients TV commercial I produced).
Why would the 'puter and projector not see this as one container project?
-Robert