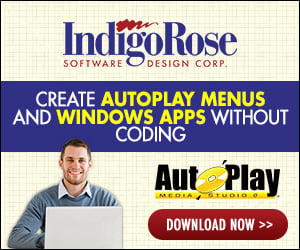 Hi Folks! Currently I am using "auto run pro" :( and when I create a web site and tell it to load an html page on the cd (or in folder) it opens the page but at the top of Internet Explorer it says "to help protect your security IE has restricted this file from showing active X content click here for options etc"
I am thinking about buying Autoplay media studio 6.0
1) Does audplay media studio have an "easy" way to keep that warning from showing up?
2) Or do I have to edit the html of each page?
3) Is this a non issue with APMS 6.0?
Thanks in advance!