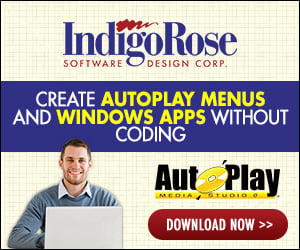 The file I want to start from the welcome page is called home.pdf
Under the Action Tab I have:
Command: Execute Program
Target: %SrcDrv%\home.pdf
Command line arguements: blank
working directory: %srcdrv%
The file home.pdf is in the root directory of my CD.
The Welcome screen appears when I insert the CD. When I click on the link, I get the error message:
E:\My Documents\Hiking CD-Rom\home.pdf
The specified file was not found.
I do not have the sub-directories My Documents\Hiking CD-Rom on the CD.
This was the path when I created the home.pdf on my C drive. Why is it looking for sub-directories that don't exist?