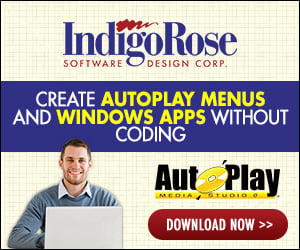 I'm sure this has been asked before, but does AutoPlay support mutiple discs??

I have 909meg worth of programs, and do not want to create and/or duplicate another menu on CD2.
Is there a way to have AutoPlay do this without creating a new menu on disc2? Like maybe a message box saying "please insert disc 2" or something to that effect?