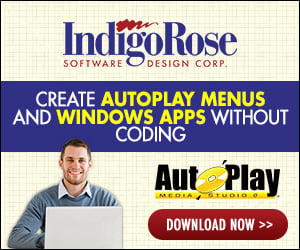 Hello AutoPlay fanatics. This is the moment you have been waiting for! We are now accepting beta tester applications fo rv4.0. Sign up today and be the among first to see the fantastic spectacle that is AutoPlay Media Studio 4.0!
http://www.indigorose.com/products/a...t_sign_up1.php
- Brett
PS: This does NOT mean that the beta version will be out today, it will be available VERY soon, however.