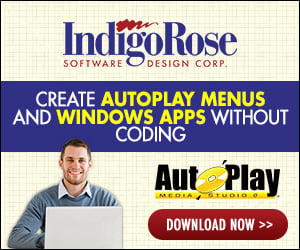 Hey, guys! 3007 is terrific, butta I got a problem here...my gf's birthday is coming and I build a mp3 CD as part of gift for her. Now I I try to change the icon in project options I choose my icon with the use external icon check box. Then I build my cd, the icon I selected was automatically renamed as "autorun.ico" and put into root of the output directory. I burned it, first it appears OK, the icon I chose shows up. But when after a while, when I re-open "MY Computer", the icon changed, some I have never seen before. (win2000 OS)
When I put my cd into my gf's pc (Winxp), icon was changed also, some other thing.....weird?!!!

Can't believe my eyes, I include all of those files when burning my cd, and why sometimes it shows up, sometimes changes to other?


Thanks in Advance!