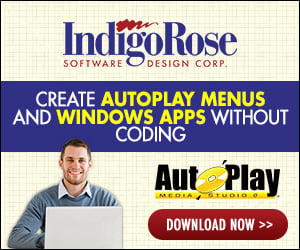 When I build my program it puts the autorun.exe and autorun.inf in the folder that I have specified. When I copy it to a CD I move the autorun.inf to the root on the CD and set it up open= \test\autorun.exe. Test is the folder name. The first time I put the CD in Windows cannot find the autorun file. Everytime after that it works. Is this the correct way to handle autorun?

Also, I am really looking forware to V3. If it is available on 9/5 when will we be able to order the upgrade and will there be a downloaded version?

Thanx for your time.