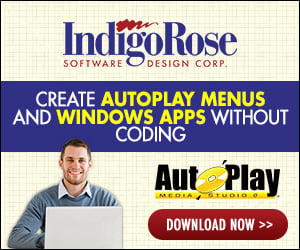 Thank you for the upgrade, it took care of the menu flash, now the menu looks great!
I have only one other bug ...
On one page I have an avi animating two words, which is looped ... I have placed a hyperlink over each word so when clicked, my menu will jump to other pages... One of the pages has a textbox where the avi was on the first page; the problem is when I jump to that page, everything else on the page changes to represent the second page except for what is under the textbox. The textbox seems to take a while to display and I can't get rid of what's being displayed in the avi from the first page till the textbox apears.
I have tried to hide the avi when closing the first page, and when opening the second page, but nothing happens. What is being displayed is not animated, it is a still frame. Any Idea's ???