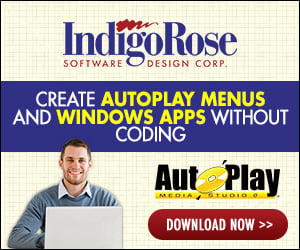 Dear sirs or Madams,
Several nights ago I downloaded by mistake a full copy of your audio menu maker. Seeing as you offer the full version for a period of time I thought I was getting that same limited time to use the program. Actually I felt it was just a link right off your site becuase when I tried to download off your site I was getting a slow connect.Trust me I appologize I did not know I was downloading an illegal copy of your product. Now heres where it gets tricky. My zip file came up with 4 diff files, so I thought that was a little wierd but I went ahead and installed it anyways. When I ran your program it told me to register so I did and I had a cd and serial key on a window in your program so i put that one in to register. I felt that the only reason why you where making us register was to keep a record and chart who uses your program. Then out of the blue you next page comes up that says I stole an account. At that point I realized it was a full ***** copy of your program that people have spent years and months creating. So with out objection I took it right out of my system!I feel bad, and trust me I did not know that it was a ***** copy. I guess If I had been smarter I would have relized it but im not good at that whole ***** thing, plus its illegal! So if you would like the site that i got it from I will tell u. I \m just hoping you wont prosocute me for an honest mistake. Im real sorry!
Anonoymos
P.S. Please resopnd cause this is got me worried!
Thank you so much!