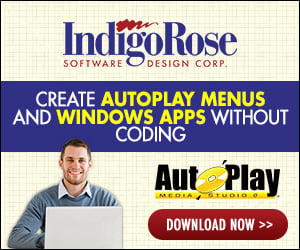 i love this program, it's a very nice program and it does everything i need it to.
just have 2 questions and 2 suggestions.
First the suggestions, the next version of the CD I'm relesing will features skins, I have found a workaround to accomplish this, but I'm wondering if that will ever be put into a version. You could use a variablt (IE. if WIN98, display WIN98 background image..) Just a thought
Second: drop down menus. That would help so much at times. Once again workarounds have been found, but require extra coding
Now then the questions. I use the menu to call a certain program that needs to run the entire time the menu is open, then when the men closes, this program needs to close. Basically the program is a moving wallpaper, and i have made my menu transparant for this program. D/L:
http://www.geisswerks.com/drempels/
I can get the program to start, but just not stop.. any suggestions?
Second one: I need the menu to run a *.MSI file (microsoft installer file) I point it to the file, but it will not run it at all. I know I'm doing it right (at least i feel i am), cause everything else works fine except that paticular one -- any suggestions on that? The *.MSI works fine after double clicking on it, so i know its not corrupt. I have also included MDAC_TYP.EXE on the CD, to install teh Microsoft Datat Access Components the install says it requires, but still no go