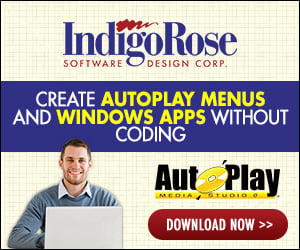 Hello.
Is anyone familiar with: "CDEveryWhere" software? It claims (see below) to create your CD image so that it can be played on pc and mac platforms. Uses iso.
Is this a possibility for AutoPlay Menu? Just asking.
M.
(their ad:
CDEveryWhere TM creates one CD image for Microsoft Windows, Apple Macintosh and Unix.
The image can be used to create a master CD or simply burn to a CD to share information between different platforms.
Create a Macintosh disc without a Macintosh or a Macintosh hard drive, CDEveryWhere creates the entire Macintosh disc for you!)