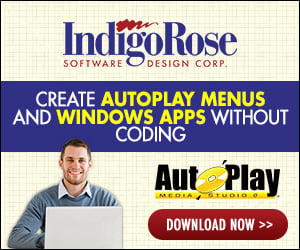 I read about the tutorial on this site but I have a question I'm not sure about. Is it possible to make a QT movie opens in QT player version 5? instead of the default media player??? using Auto Menu Studio?
This means AMS has to determine the correct directory of where QT is installed on the local hard drive.
If QT5 (or 4) isn't installed on the local harddrive, AMS can then popup a QT installer menu. After QT is installed, can AMS makes sure the QT movie will be opened in the QT player (instead of the media player) even if the user chooses not to associate the .mov with QT????