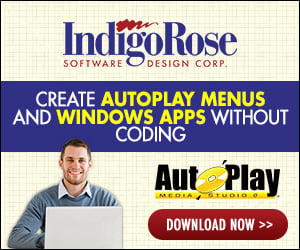 I'm testing my first AMS project and have burned it onto a new CD-RW.

I'm finding that the intro and exit sounds are not synchronising very well with the rest of the project. There seems to be a delay between the sounds and the events i'm trying to achieve like closing the menu for example.

I'm using alot of colourful .bmp files as backgrounds and buttons, infact all the graphics used in my project are less than 2Mb for the lot.

The two sound files I use are around 1Mb each, one to start the menu and one the end it.

My PC is a AMD K62 with 128Mb RAM, so it's fairly new and modern.

I'm concerned that this project might be a drag on some slower PC's. Is there a way around this?