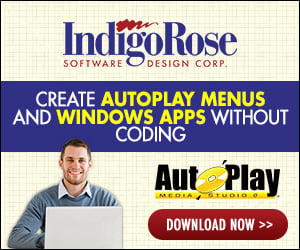 I'm using AutoPlay Menu Studio 3.0 to make a CD that has quite a few pages, and several levels. During beta-testing, one commonality of just about everyone who was looking at the project is that they were using the BACK button and would get caught in a loop. It would take them to the page they were just before, but if they click BACK again it would actually take them FORWARD, and they would get stuck in a loop.

I tried using PREVIOUS, but that seems to go to the previous page in the Autoplay menu order, not in the "history" order that the end-user clicked on.

Am I missing something? Is there a "history" feature that I'm overlooking that is similar to the BACK button on a browser? Is it a setting in the project menu somewhere?

We're sending our project to be mass-copied on 8/5 (tomorrow...sorry for the late notice...i just found this bulliten board), so if anyone has any ideas a prompt reply would be *greatly* appreciated.

Thank you.