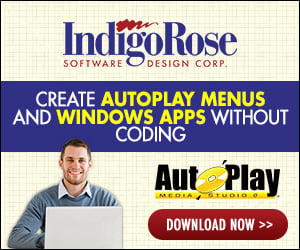 I bought AutoPlay Menu Studio 3.0, Click 'N' Learn's AutoPlay Insights Training CD's and Digital Juice's 24 CD set. And I love 'em all. The program is great, the training is fab and DJ is a joy to behold. But I'm stuck and need your assistance.

I'm building a products/technical reference CD. My project consists of approximately 1500 files, mostly PDF's (700+ meg) along with a few programs and utilities. I need to get all this stuff on a single disk. My end users will most likely be looking to open single files at a time.

1) What's the best way to compress these files?
2) I don't want a big archive. Is there a way to compress all the files at once and have them available as singles?
3) What steps should I take i.e., include WinZip on the CD? Use Self Extracting files?

This is my last stumbling block. Your programs take care of everything else. Please, I need to finish this. Any help would be appreciated.