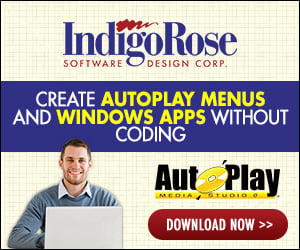 I am having a problem getting WinME to run these AMS cd's. Well not exactly getting them to run, but to get them to display properly.
On this particular machine, the welcome screen pops up normally and when it jumps to the opening page, instead of loading the 640x480 interface it loads a tiny 1 inch long (windows style) title bar with the miniminze button and the close button and thats it. Can't maximize it to show the actual window or anything like that, it's just a small piece of the title bar. Very strange. So it is booting fine, but it won't display the interface at all.
It was burned in Win98 and runs fine on every machine I have tried it on that runs Win98.
I tried putting Vbrun 6.0 into the WinME machine to see if that might help but no go. I changed his resolution to 600x800 to no avail. I reburned the CD using different software, (ez cd creator) which I know he also uses and that did nothing also. The only thing I can think might have some affect on it would be his settings in WinME but I don't have any idea what setting would not allow that autorun.exe to display properly. Any suggestion would be greatly appreciated as I am out of ideas on this one
)
Blurr