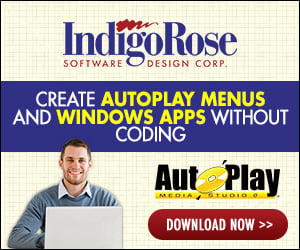 Hi. Let's see if I can explain this. I want a page to have 4 buttons that will each play a different mp3 file (not music, a brief narrative). There is NO way to do this! on a single page according to searches on this forum.
So, I thought I had a workaround. I've created 4 additional pages (copied) and set them up to play a single file at page open and then return to the "main" page where the four buttons are after the mp3 finishes. No other options on these 4 pages, (I've removed all actions) except play mp3 and return. In other words, click button 1, on the main page, takes you to page 1, plays mp3 and returns to the main page....choose another button and go to that page...etc.
Should work right? Well, it's not working. Can someone help with this? If I use wav files, they are way too big (12megs wav vs. 1meg mp3).
[One more bit of additional information: When the main page opens in the menu, and one clicks a button, it DOES NOT go to the intended page, it stays and plays the mp3 chosen. I can't imagine why it's not going to the intended page?!?!]
Any response welcomed. Thanks.
M.
[This message has been edited by Michael (edited 10-15-2001).]
[This message has been edited by Michael (edited 10-15-2001).]