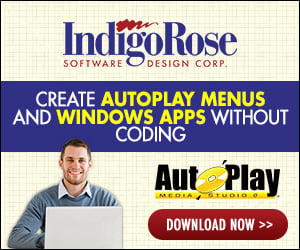 I've been reading through all the great posts and tried out one for Windows Media Player, but I couldn't get it to work.
I want Windows Media Player to open in compact mode.
The code I used was
Execute Program: wmplayer.exe
Argument: /compactmode/play /close %SrcDir%\videos/s4topic7.mpg
Working Dir: %SrcDir%\videos

I got the full screen version to work in the old Windows Media Player, but I am having no luck in the new Windows Media Player. Under Argument if I put the above, it opens and says it cannot find the object. If I put
Argument: s4topic7.mpg it opens it but in full mode.

What am I doing wrong?
Someone told me that when Windows Media Player first opens it will always be in full mode, is this true?

On another note: is there a way to make the Search Variable come back with a yes variable like "Yes you have the program installed, so you don't need to install anything"? It presently has a no variable.