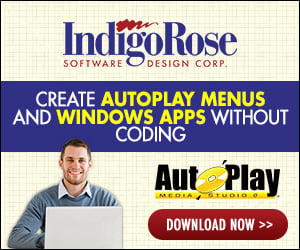 So Mark:
If I wanted to install a key into the registry (for first time users)
and read the registry (for second time users)
I could use the %Date% feature?

%Date% would install the current date correct?
But what about getting the variables to work together...
Project/Settings/Action/Startup/System Config:
Modify Registry -
%RegVar%

And
Project/Settings/Action/Startup/Variables:
Read From Registry

Now, we wouldnt want someone who has ran the cd previously, to run it again, and automatically modify the key information, (%Date%) with new information (Newest %Date%)

So it would be that the "Modify Registry" would have a boolean set to "%RegVar% = False"?

I cant seem to get it straight...cuz first of all...its not appearing in the registry, with the key, and obviously its not working together...




------------------
Just Some Thoughts...