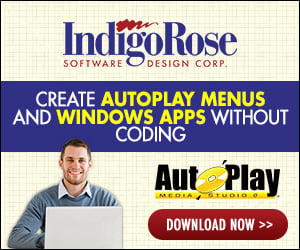 Any one had this error message ...

When I run my project CD why does it pop up with the Error message "There was a problem loading one or more graphic images. Did you forget to copy the DATA directory ? "

Now the wordings of the message are pretty simple ... BUT i have that folder DATA and I have all the images in it.

My machine SW and Hw details are...

Microsoft Windows 98 4.10.2222 A
IE 5 5.50.4522.1800
GenuineIntel Pentium(r) III Processor
384MB RAM

Now understand this that this error is intermittent does not come up every time but in between randomly .... kind of making me feel as if the software is opening the page but is not able to process opening the background image as fast as it should leading to execute and display the Error message.

The images in question ( for now that i have seen) are for only THE BACKDROPS images that I had purchased the Digital Juice 2.0 ( collection of highly creative graphics designed to enhance your AutoPlay Menu Studio project).

Any idea whats going on ????

Thanks

RAZS
I'd rather be lucky than good, as I know I'm not good.