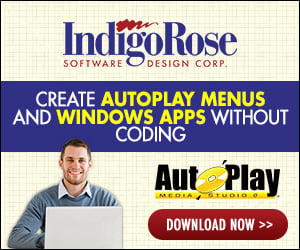 I have already confirmed that the individual does not have Adobe Acrobat Reader installed on their system. I want the object to install the reader and then open the .PDF file. The problem is that if I set Autoplay to "Wait for Return" on the installation, Autoplay locks up and the Adobe install doesn't finish.

The actions for the object are:
Play WAV file - click1.wav
Execute program - rp505enu.exe
Open Document - manual.pdf
Execute program is checked for "Wait for Return".

Adobe's install routine unpacks the files, then nothing happens. If I exit the menu routine created by autoplay (X in top right, then end task on message about not responding), the acrobat setup then continues. This was tested on Windows 98, 2000, and XP pro.

If I uncheck "Wait for Return", this lockup does not occur. But then the system tries to open the .PDF file before setup completes, and displays a message that no program is associated with this file type.