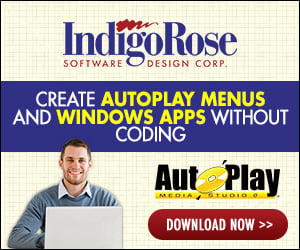 I'm building a CD to distribute the latest version of our software. The CD is a hybrid ISO/Extended Mac disc, created using Toast 5 Titanium on the Mac.
My project builds just fine, and I can run it without problems from my virtual CD folder (which is in a Samba share on one of our BSD fileservers).
The CD also builds fine, without any errors. All the other executables on the CD (program installers, etc.) run without problems from the CD.
The Mac side of the disc is also fine.
However, when you insert the CD into a Windows machine, the autorun.exe file bombs out with a C++ runtime error, "abnormal program termination".
Any idea what might be causing this?
Thanks for any help you can offer.
------------------
Sibelius Software Ltd, 66-68 Hills Road, Cambridge CB2 1LA, UK
Tel: 01223 707100 (+44 1223 707100)
Fax: 01223 707101 (+44 1223 707101)
Web site:
http://www.sibelius.com
Also in London, San Francisco, New York, Nashville & Dallas