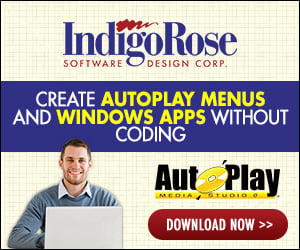 Indigo Rose is pleased to announce that we will soon be releasing a new product called Visual Patch. Visual Patch is used to create patches (updates, service releases) for your software. It not only performs one version to another patching but full history patching. That means that even if you have 10 versions of your software, Visual Patch can create a patch file that will bring all older versions up to date with just one self-extracting executable.
Visual Patch is the perfect companion to Setup Factory 5.0 but is completely independent of it. That means that even if you use another installer product (though we don't know why anyone would do such a thing) you can still make use of Visual Patch.
We plan to go into beta testing in late January. If you would like to apply to be a beta tester, please email
[email protected]
with the subject line "Visual Patch Beta Tesing". Please specify your name, company name, phone number, email address and a brief explanation of why you want to be a beta tester and how much time you plan on putting into beta testing this new product.