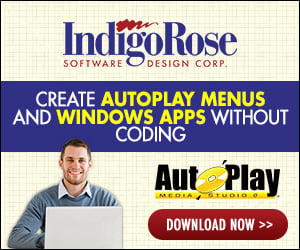 I sort of feel really embarrassed posting this, but for some unknown reason, I cant figure it out.
Therefore my apologies in the first instance if this is really daft !!!
I have a load of folders and files (about 45Mb in all) that I intend to create a setup routine for.
I would like the setup.exe that gets created to be as small as possible.
Ive figured out about using the CD-ROM archive etc, but....am lost!
Although I realise that my original folders/files need to go on the CD ROM which I will burn, how can I get it so that the actual contents of them cannot be readily seen (read). For instance, a lot of setup routines which I look at on other peoples CD's have the setup.exe and then maybe some files which are either compressed up (generally not using zip though).
I appreciate that once the files have been installed onto the hard disk, users will be able to see them, but I don't really want them to be viewed directly off the CD.
OK - I now know that I am not explaining this at all well but let me give an example.
Lets say I have a document written in HTML which I want installed on the users machine.
Is there a special process I need to do so that the user cannot read it directly off the CD.
If I use one way, my setup.exe turns out to be almost 45Mb.
If I use another way, I can create a small .exe file but then the contents can be easily seen.
Sorry about the disjointed posting - I think I will scurry away into a corner and just hope that someone can make some sense out of this
Many thanks
Chris