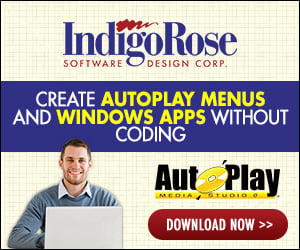 HOWTO: Create a Silent Install with Setup Factory 5.0
Document ID: IR01002
---
The information in this article applies to:
---
SUMMARY
This article describes how you can create a "silent" install that requires no user interaction using Setup Factory 5.0.
DISCUSSION
A silent install is defined here as a setup routine that requires no interaction from the user of the setup. Silent installs are useful when you, the setup developer, know what settings should be used in all cases on your user's systems and do not want the user to be able to change those settings. Please note that as a rule, it is a good idea to let your users make setup decisions such as the destination install folder and the start menu folder, etc. You should only use a silent install when you are absolutely sure of the install settings.
Here are the steps that you should take to ensure that there is no user interaction during the setup process:
Remove all Screens from the Setup
The first thing that you want to do is to remove all of the screens from the setup so that there will be nothing to stop the setup from proceeding. To remove all screens from the setup:
1. Select
Settings | Screen Manager
from the menu.
2. Select each screen on the
Before Installing
tab, and press the remove button to remove the screen.
3. Go to the
After Installing
tab and remove all of its screens in the same way.
4. Click
OK
to close down the Screen manager.
Define your Install Directory and Start Menu Folder
Next, you want to make sure that you define your setup's installation folder (%AppDir%) and start menu folder name (%SCFolderTitle%). Usually these values are defined in the Select Install Folder and Select Shortcut Folder screens so that is why we need to define them elsewhere. To define these values:
1. Select
Settings | General Design
from the menu.
2. Click on the
Product Info
tab.
3. Fill in all of the fields on this screen, especially the
Default Installation Path
and
Default Shortcut Folder Name
fields.
KEYWORDS: Silent Install, no User Interaction
---
Last reviewed: October 8, 2002
Copyright © 2002
Indigo Rose Corporation
. All rights reserved.