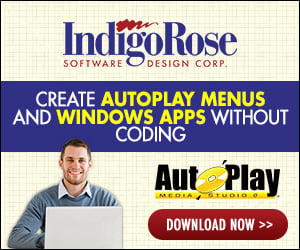 PROBLEM: Design Environment not Displaying Files
Document ID: IR02027
---
The information in this article applies to:
Setup Factory 6.0
Setup Factory 5.0
Visual Patch 1.0
---
SUMMARY
This article explains the problem where files in a project are not being displayed properly in the design environment.
DISCUSSION
Occasionally users of Setup Factory have reported that when opening their project file none of their files are being displayed properly. Everything else in the project (screens, actions, and properties) appears to be in working condition. This will happen if the column widths in the design environment have been set to zero.
In your Project Window (the large white area where the files usually are) what you should see (by default) are eleven different columns: Name, Source, Destination, Package, Shortcut, Size, Date, Prod Ver, File Ver, RT Condition, and DT Condition. If you do not see these then your column size has been set to zero.
Simply move your mouse to the top left corner of the Project Window, on the gray bar, there your cursor should become two parallel vertical bars, with an arrow pointing out of each of them. Now click and drag your mouse to the right. The File Ver column should now become visible; simply repeat this process for the next eight columns and your problem should be solved.
Note: you can also select the main column heading and hit "CTRL +" (make sure that you use the + from the keypad) in order to resize all of the columns at once.
KEYWORDS: Setup Factory 6.0, Setup Factory 5.0, Visual Patch 1.0, Design Environment, Files
---
Last reviewed: October 16, 2002
Copyright © 2002
Indigo Rose Corporation
. All rights reserved.